We are proud to share that Peter McRae was selected as a panel judge for the University of Vermont's prestigious annual Family Enterprise Case Competition held from January 11-14, 2017.  The University of Vermont's Grossman School of Business invites undergraduate and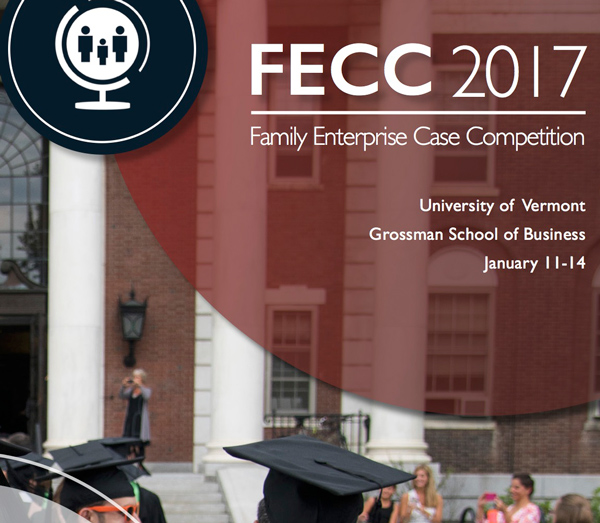 graduate school teams from around the world to compete in front of panels of judges to demonstrate their knowledge, problem solving, and presentation skills.  For four days, they analyze and present solutions to complex family business cases.
As a panel judge, Peter had the opportunity to see talented students from several different states and countries compete.  "I was really wowed by some of the teams and their presentations, especially knowing that English isn't the first language for a lot of these competitors.  It was great to be a part of such a well-designed competition dealing with the sorts of challenges family businesses face in the real world."
This year a total of 16 undergraduate and 8 graduate school teams representing 8 different countries, and 85 judges from 16 countries across the globe, made this unique event a success.  Congratulations to Lazaridis School of Business & Economics, from Wilfrid Laurier University in Canada, for winning the Undergraduate Division, and to ESADE Business School, from Universitat Ramon Llull in Spain, for winning the Graduate Division.  You can find more information about the competition here:  https://www.uvm.edu/business/global_family_enterprise_case_competition.