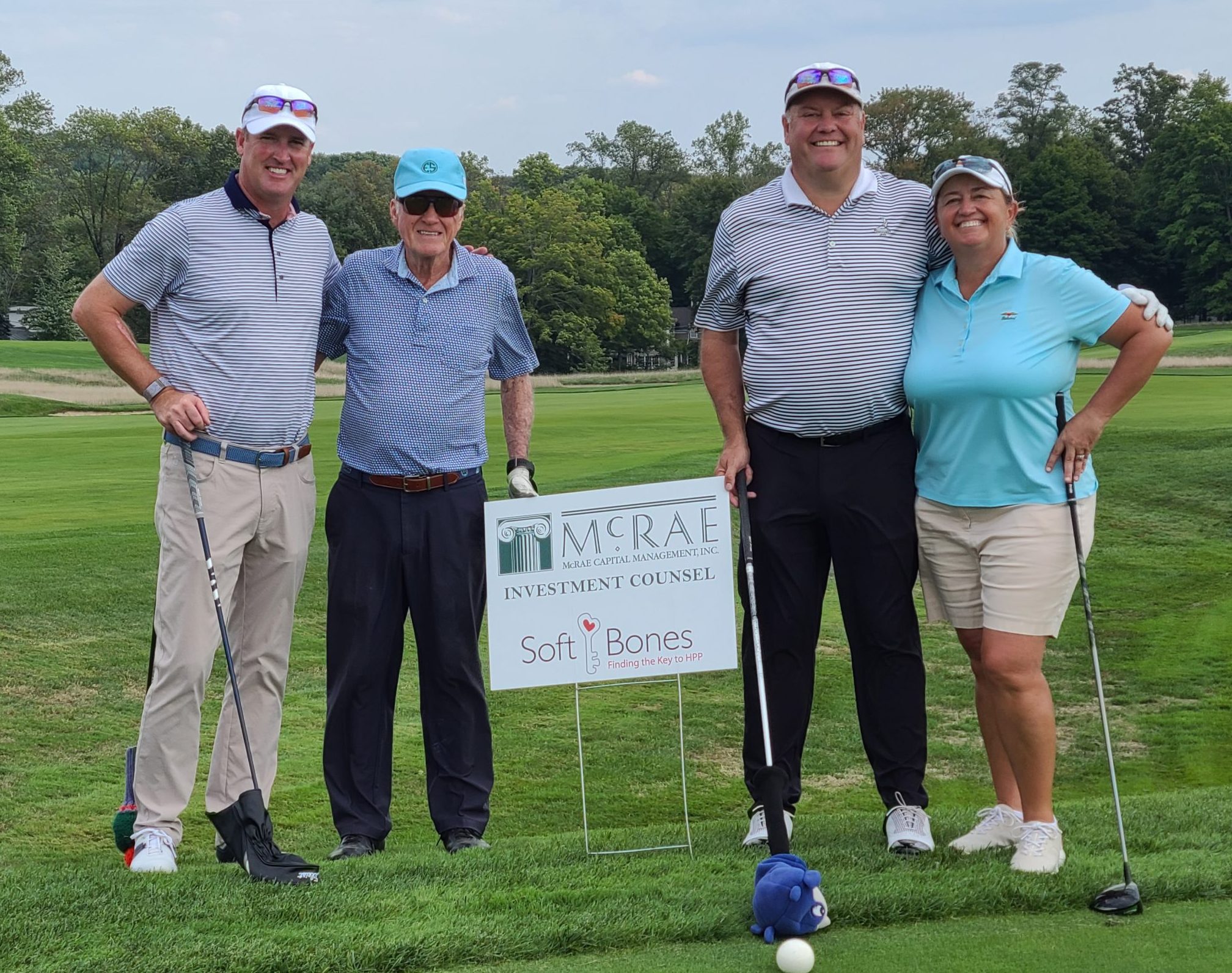 For the 14th year, McRae Capital Management is proud to be a sponsor of the Soft Bones Golf Classic, held this year on September 19th at Somerset Hills Country Club. The mission of Soft Bones Inc. is to provide research for families living with a rare bone disease called hypophosphatasia or HPP. HPP is a condition that affects healthy development of bones and teeth, making bones softer and more likely to fracture. It is an honor to spend a day with friends supporting such a worthy cause while enjoying a day on the golf course.
Roddy McRae says, "The financial support Soft Bones provides towards HPP research is vital. When Soft Bones started, very few people knew what HPP was. Now they are closing in on a cure."
Soft Bones works on behalf of the HPP community to increase funding, awareness and necessary access for those with the disease. They are part of the Rare Bone Disease Advocacy Alliance allowing them to lobby for increased federal spending to accelerate research, track prevalence and develop drug treatments and therapies. They have conducted Congressional Briefings and hosted State House events in order to educate our leadership on HPP, rare diseases and the outstanding needs in their community. They have also successfully worked with the Social Security Administration in order to allow those with HPP access to disability benefits.
To learn more about HPP and the foundation feel free to visit their website at www.softbones.org.