Founding of McRae Capital Management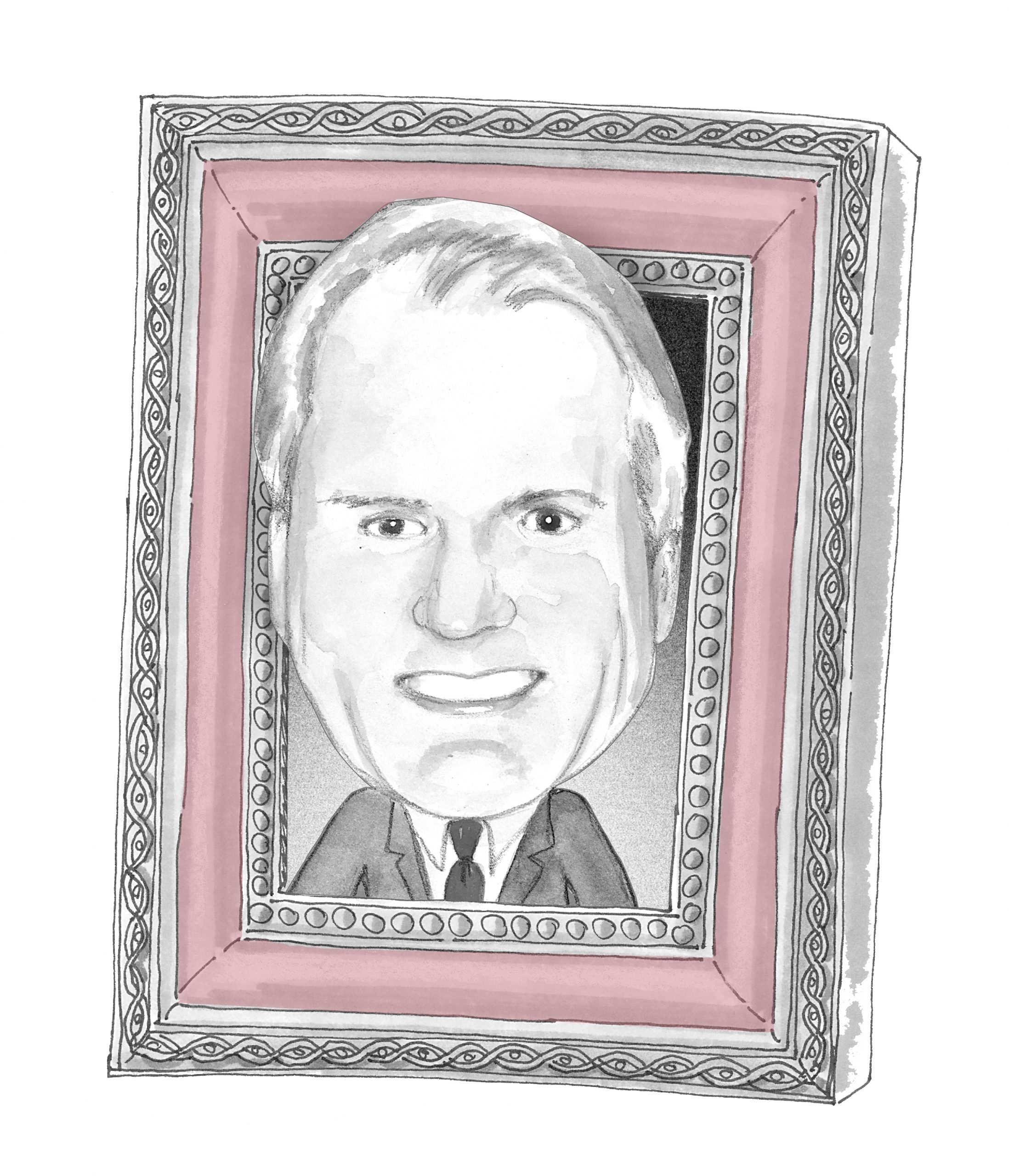 This is a story about my life, values and philosophy – and the company I founded. -by Rod McRae
In 1981 I founded McRae Capital Management. In many respects, starting this company represented the completion of one journey and the start of another. Over the years, Commentary has given voice to my philosophy and thoughts about investing, especially as it relates to life's larger goals. For the first time, this Commentary shares the history of McRae Capital Management and some autobiographical highlights of my life – at least the ones that brought me to start the firm and build it with the help of a loyal and talented staff together with portfolio managers who feel as I do about investment management.
Rather than simply relate a chronological series of historical facts and events, I'd like to approach the McRae Capital Management story from the perspective of the fundamental truths I have learned over the years and some of the factors that shaped my philosophy and guided me along the way. One lesson to share at the outset: Investment success is very much a team effort – a good investment counselor and support staff partnering with clients having realistic, long-term expectations. That's a lesson I learned early and never forgot.
For some people, investments are in their blood. I didn't set out to be an investment professional, but when the time came to start my career, the choice was a natural one.
I grew up with investments because my father was in the business. He was in charge of the investment department at the Bank of New York. Over the years, I listened to him talk about investing and absorbed a great deal. We lived in New Jersey – he went to New York every day and always returned home with stories about the business.
Insights are critical to investment success, but insight without substance can lead to mistakes.
I went to Trinity College in Hartford, where I majored in math. By the time I was a senior I started trending away from the pure math and science that I had been studying. I graduated in 1961 and went to Columbia University School of Business, concentrating in finance. That's where I started to develop a genuine interest in the investment business.
Jumping ahead a bit, shortly after I began my career I took the exam to become a Chartered Financial Analyst, or CFA. In the late 1960s, I was among the first "classes" to take the exam because older career investment professionals had been grandfathered in without sitting for what is a very rigorous series of tests. I bring this up because I believe successful investing is a blend of qualitative thinking and quantitative skills. Qualitative thinking can lead to great insights – but it needs to be backed up with substantive quantitative skills. My mathematical aptitude has served me well throughout my career.
Getting ahead is easier when you are in the mainstream of your employer's business.
I received my graduate degree in a little more than a year, and in September 1962 I joined the U.S. Army Reserve. With the war in Vietnam heating up, military service was something you could do on your terms – or Uncle Sam's. I chose the former. By the spring of 1963 I had completed my Army training and became a reservist. I spent the summer of 1963 looking for an investment position. My father had worked for a bank and for two summers I worked in the trust department for Bankers Trust Company. I received an offer and started as a securities analyst in the investment department at Irving Trust at 1 Wall Street, the most famous address in the financial world. After a few years, I came to the realization that I should search for something outside the banking environment because it was in loans – not investments – that the bank really made its money. I felt a little out of the mainstream, and didn't envision a career doing what those senior to me in the investment department were doing.
The search that changed my life started with a desire to work with someone who put their clients' interests first. I wanted to be in an environment where values, trust and integrity were all-important.
With only a few years' experience, I was hardly ready to strike out on my own. So, I began talking with friends and associates in an attempt to identify someone or someplace that was going to be right for me. That meant a sound, professional environment where the interests of the firm and its clients would be aligned. I came across the name of Dick Cheswick. I met Dick, and quickly came to believe that he would be a very good professional to help me reach the next level. When I met Dick, he was at Lehman Brothers, but he was in the process of transitioning to Glore Forgan, which was an investment boutique. Dick had been hired to start the investment department at Glore Forgan and brought me in as his assistant. I joined him there in 1966, the year my son Roddy was born.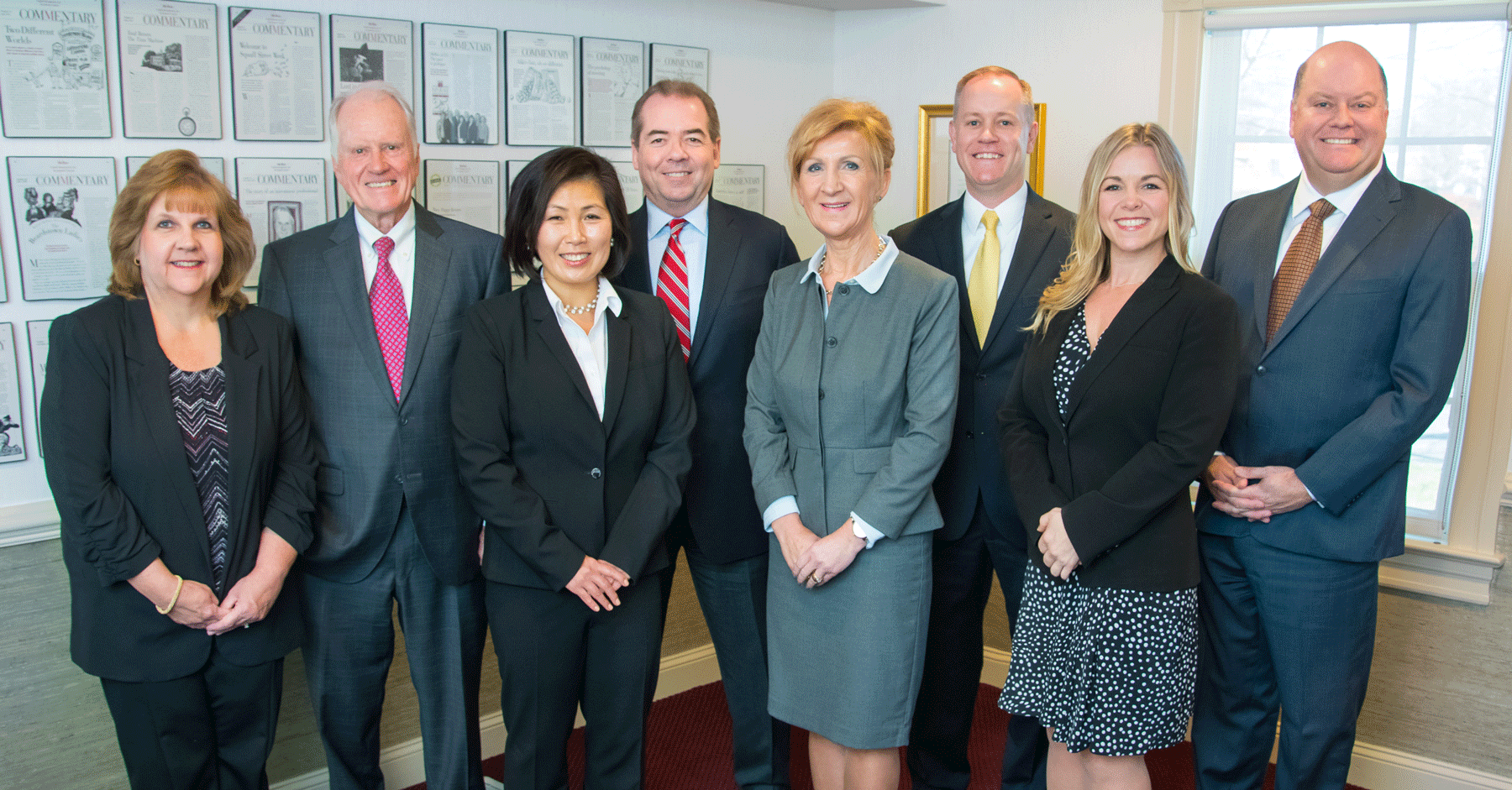 On our own – and learning to build a business from the ground up.
As investment bankers, Glore Forgan raised capital for its clients. The firm formed an investment department to manage that capital for its clients – instead of having them turn it over to another firm to manage. This didn't work as well as hoped, so Dick and I went out and got our own clients. We were doing OK, but Wall Street was a tough place to be in 1970. Glore Forgan decided to merge with another firm, but Dick didn't like the idea, as he felt it was a clash of cultures. At that point, we decided to try it on our own and opened Cheswick, McRae & Co. in space at 42nd Street and Sixth Avenue.
Knock on wood – we paid the rent and got underway. After two years, we had to move (we were subletting) and found good space in the Seagram's Building at 375 Park Avenue. Fortunately, we kept growing by focusing on investment management for individuals – just like we are doing today.
Investment management for individuals has been my career. When the time came to make that my commitment for the long term, it wasn't an easy decision – but it was the right one.
Eventually, Cheswick, McRae & Co. had a decision to make: manage money for larger institutional clients or stay focused on individuals. We took on another partner, Tom Gillespie, and in 1975 we changed our name to Cheswick, McRae & Gillespie. The institutional business was doing OK – but not great. What's more, my partners wanted to move the firm to Connecticut. The McRae family didn't want to move, and Dick was even entertaining thoughts about starting over on his own. Our family was on vacation in Bermuda – but my mind was at work. I thought and thought – and shortly after we returned from vacation I told my partners I would be the one going out on his own.
That happened in September 1980. My partners were surprised, but the parting was friendly and the transition was a smooth one for our clients. As a footnote, Dick and Tom ultimately decided to stay together and did, in fact, move to Connecticut.
My timing was good – great, in fact. But, I think we met with success because we stuck to our knitting and had a clear investment philosophy. Great team members made a difference in the early days, and still do.
In January 1981, I opened McRae Capital Management. The following month the firm became a Registered Investment Adviser with the SEC. I looked for space in New Jersey and, through a mutual friend, got in touch with Phyllis Stoeckler. I told Phyllis, quite honestly, that this was a startup and I didn't know where it would end up. But she took the chance and, of course, the rest is history. We settled in two rooms above a doctor's office at 165 Madison Avenue in Morristown. We started with about $20 million in assets under management. Things went well, because six months after opening I felt we had grown to the point that we needed someone else. Not only that, the room next door was available. So, Terri Dietz joined in June 1981 and made us a staff of three.
As to timing, market historians will recall that it was in August 1982 that the great bull market began. Sure, there would be bumps along the way – who can forget the biggest one-day drop in the history of the Dow Jones Industrial Average (October 19, 1987)? – and some rough years once we welcomed the new millennium. Propelled by what were, frankly, wildly optimistic days in the late 1990s, the period from 1982 until 2000 will be remembered as the greatest bull market ever at that point.
One other footnote to history: Commentary in its present form appeared for the first time with a cover date of October 1987.
Continued growth – but maintained our emphasis on quality, relationship-building and a long-term perspective.
In 1982, the three of us moved to a nice building at 245 South Street in Morristown. Pete Ferris and I decided to team up in 1985. Pete had been with MidLantic Bank and had very much the same perspective on investments as I did. When he arrived, Pete brought one employee with him. When she left a year or so later we hired Evelyn Helland. Shortly after that, Mira Bulawski joined, followed by Carol Ann Brown.
The staff continuity here at McRae Capital Management has been remarkable, and I am indebted to everyone for their loyalty and hard work over the years. It certainly made it a lot easier to devote our best efforts to investment management and building solid relationships with our clients.
Roddy joins the team we move to new offices and keep a steady hand on the rudder as financial markets soar before being tossed and turned in a vicious bear market.
By the mid-90s, we needed additional strength, but I wasn't sure where it would come from. Turns out, it came from my own family. As I had years before, my son Roddy heard his father talk about the investment business. Roddy majored in electrical engineering at Brown, graduating with honors in 1989. He, too, wanted to work on Wall Street, and was accepted into the Bank of New York's training program. He got excellent exposure as he worked on the trading desk as a credit analyst and in the trust department. But, as I had discovered years earlier, investments weren't mainstream for the bank. Roddy decided to go to graduate school, and received his MBA from Duke in 18 months.
Propelled by what were, frankly, wildly optimistic days in the late 1990s, the period from 1982 until 2000 will be remembered as the greatest bull market ever at that point.
Question Three: When Would You Ideally Make Your Contribution?
Armed with his MBA and his earlier experience, he landed a position in institutional sales with Morgan Stanley. He liked the work, but began to feel that a large firm wasn't right for him over the long haul. He was interested in educating and counseling clients and in one-on-one relationships. We talked about his joining the firm, and he made the decision in 1996. He says his first job here was "to listen and learn." That was a good decision. Despite his knowledge and experience, our business is conducted on much more of a personal level and with individuals, not large institutions. He has done a good job, and we both feel he made the right decision.
Just after Roddy joined the team, we moved to Campus Drive in Florham Park. It had all the space we needed for offices, conference room, reception areas, computers and file storage.  In 2009, we bought our own building at 230 Madison Avenue, in Morristown, where we can be found to this day.
Our initial move to Florham Park was in the midst of the great run-up in asset values, which would continue through 1998 and 1999. Our clients' portfolios benefited, of course, but we had to keep our eye on the ball. It was easy to become distracted by the "dotcom" mania. Our focus remained on high quality companies with good management, sound balance sheets and leading positions in growth industries. When the market broke in 2000, our disciplined approach proved itself by offering better downside protection and a lot less suffering.
Do what's right for your clients and everything else will fall into place.
In January 1981, did I envision the McRae Capital Management of today? Did I foresee the growth that our firm has enjoyed? The answer to both questions is no. Based on my earlier success, however, I did feel that with the right team I could build something that would last, and that is turning out to be the case. I won't say that I didn't have a vision back in '81 – because I did. I wanted a very professional, very client-oriented organization, and I believed that staying on the small side would better enable us to deliver more personalized attention to each client. Perhaps the biggest lesson of all applies not just to investments but to any field of endeavor: Do what's right for your clients and everything else will fall into place.
What of the future? Look at the past. We don't intend to change our stripes.
We remain privileged to work with clients who want someone they can trust, someone they know will put their interests first. Interestingly, the business today is trending our way – especially after all the scandals on Wall Street. I think people are coming to understand the value of trust and integrity – along with skill and investment knowledge, of course. If anything, our client relationships are getting stronger. Perhaps most rewarding of all, McRae Capital Management is becoming part of many clients' families and is being counted on for advice and counsel by a younger generation whose lives are in front of them.
Connect your finances to what matters most
This article can provide only a general understanding of sometimes difficult financial concepts. For for a more thorough explanation, or if you have questions about your own portfolio, please feel free to reach out to us here at McRae at (973) 387-1080.